Posts Tagged 'Mapale'
Saturday, April 10, 2010 @ 05:04 PM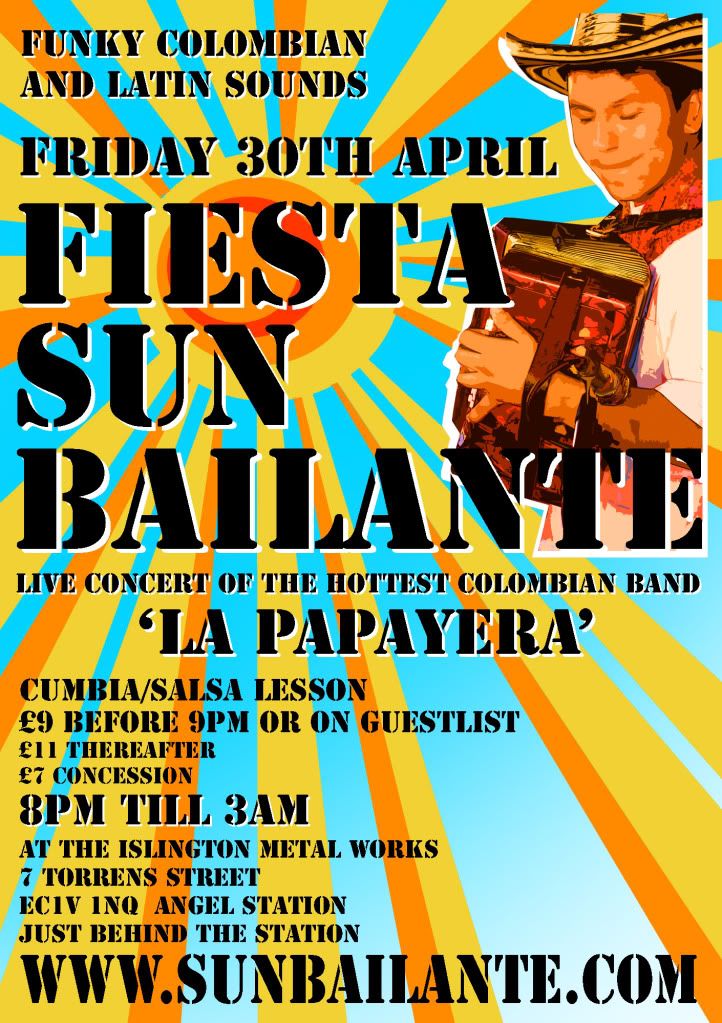 After a triumph last November, La Papayera returns for a unique live concert on Friday 30th April at Fiesta Sun Bailante.
You will definitely enjoy the hip-shaking Cumbia, Vallenato, Mapale and other folkloric songs of this Colombian band and its show that is out of this world.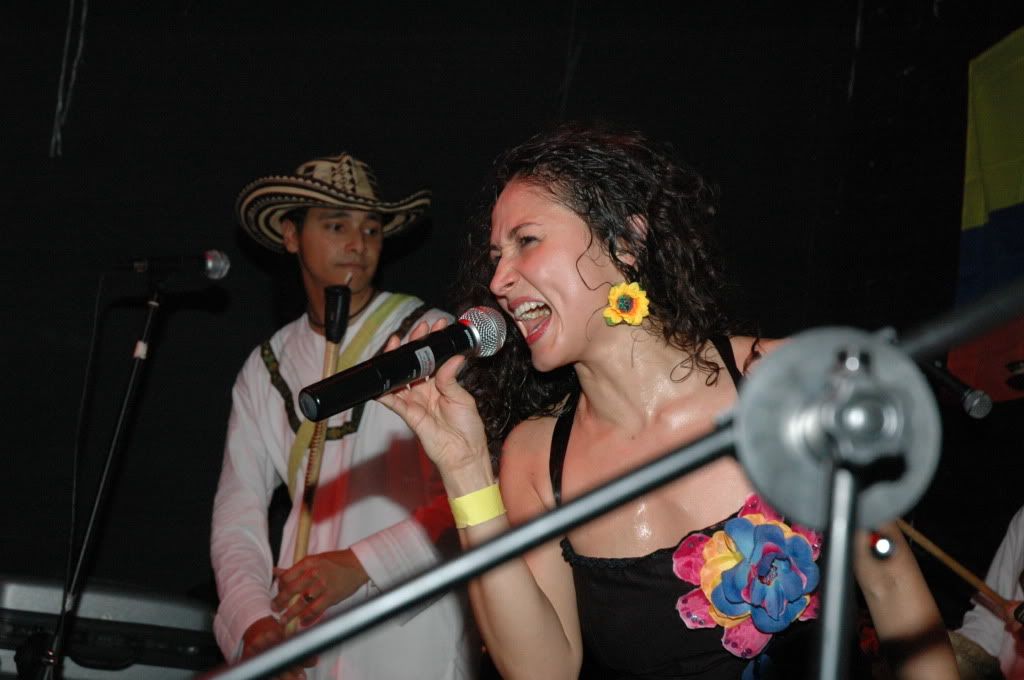 Led by Angelica Lopez, the 8-piece ensemble has set fire to many stages including Womad, Carnival del Pueblo, Barbican and Shepherds Bush Empire, to name a few.
Your

 

resident DJs Jerome, Sharpz and Ruiny, as well as guest-djs Maruro (Soulsa) and Keita, will then takeover mixing the hottest Colombian, Latin and Caribbean sounds.


Expect Salsa, Cumbia, Vallenato-pop, Merengue, Champeta, Reggaeton, Latin House, Dancehall and Afro-beats.
It will set the perfect stage for your first Cumbia/Salsa dance lesson at 9:30, which will with no doubt lead to a night of endless dancing as you are transported to the streets of Barranquilla to dance with the locals.
You can also enjoy hot and tasty Colombian food with Mi Cocina es Tuya in the restaurant.
Fiesta Sun Bailante
Friday 30th April
8pm to 3am
£9 on guestlist and before 9pm
£11 thereafter For guestlist please email enjoy@sunbailante.com with full names by 4pm on the day.
The Islington Metal Works
7 Torrens street
Angel
EC1V 1NQ
Angel station
It is just on the back to the station