Posts Tagged 'Cumbia Cienaguera'
Sunday, August 2, 2009 @ 12:08 PM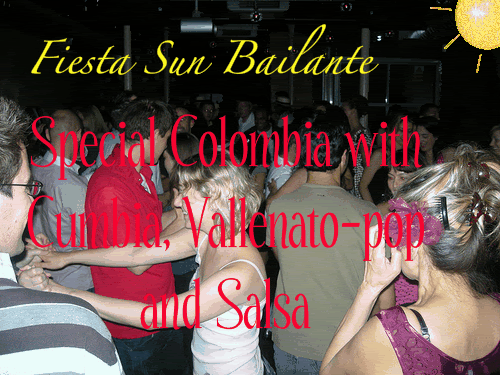 On Saturday 8th August Fiesta Sun Bailante will celebrate the music from Colombia mixing Cumbia, Vallenato-pop, Salsa to other Tropical beats from Latin America, the Caribbean islands and Africa.
Check out the video invite!!!!!!!!!!!!!!!!
It will take place at Rubylo in central London near Bond Street station, 'the sexiest venue in this area'.
Expect hot Vallenato-pop, Cumbia, Salsa, Merengue, Reggaeton, Ragga, Soca, Latin House, Samba, Afro-beats, Indian sounds and the un-expected.
From 8pm we will play beautiful vintage lounge of the world, it's ideal with a tropical cocktail!
At 9:30 learn your first steps of Colombian Salsa before Jerome, Pritesh and Herve blend their hip-shaking tropical sounds!
There will a unique dance performance from some of the most skilled and sexy Colombian dancers in the UK…watch the space!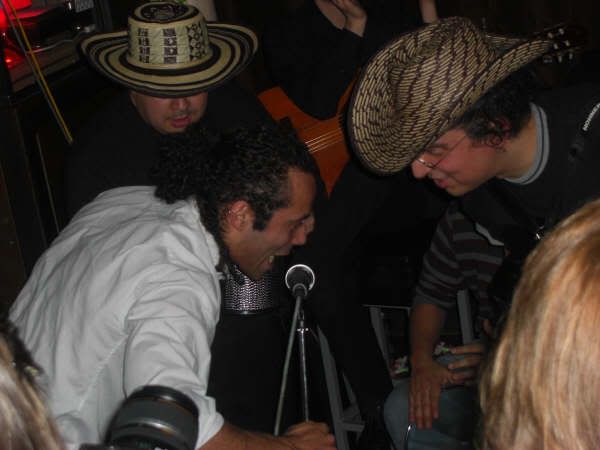 Click here to watch their video
Fiesta Sun Bailante
Saturday 8th August 09
8pm to 2am
£7 at the door, £5 on guestlist  (for guestlist please email sunbailante@gmail.com before 4pm on the day)
@ Rubylo  
23 Orchard street
W1H 6HL London
Bond Street tube station
Saturday, February 21, 2009 @ 11:02 AM
Of course of course we had some great Cumbia with Vallenato.co.uk live at our Fiesta Sun Bailante on Friday 13th February 09.
Here are three songs that they interpreted…. We all loved it and would like to say thanks to you guys!!!!!!!!!!!!!!!!!!
We will do another special night for Colombia soon!